http://africa.wkfworld.com/

Posted by WKF head office on July 30th, 2012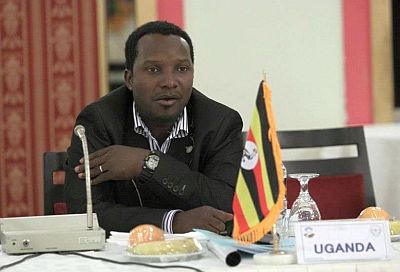 Eddie GOMBYA from Kampala is the heart of Kick boxing in Uganda.
His nick name "fast Eddy" is correct, because he is the man running all day long to help and to organise as fast as he can. If you need something in Uganda – ask Eddy.
He is sports administrator working as organizing secretary in WKF Uganda as well as a coach of kick boxing and different styles like kick boxing low kicks. full contacting, K-1 style , Muay Thai.
He was once a Taekwondo fighter in the early 90s, later he participated kick boxing in 1997.
Because of an accident in 1999 he stopped participating then he started with coaching his students.
He attended seminars for coaches organized by the ministry of sports at Nambole and was awarded a certificate.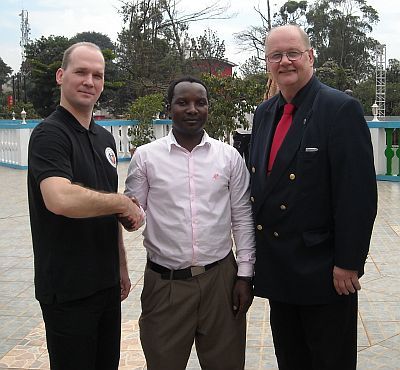 Eddy organized so many kick boxing events in Uganda and attended so many international events in different countries.
As a referee he was in China , South Korea, Italy, Egypt, North Korea, Iran, Turkey , Mozambique Maputo, South Africa, Libya and much more.
Because of his experience and knowledge of our sport, WKF AFRICA continental federation want to support him soon in a high position in WKF on the African continent.