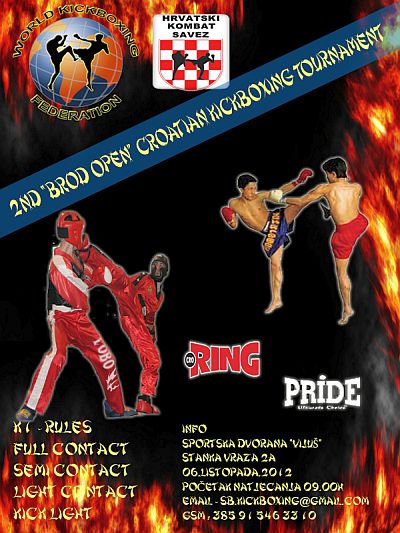 WKF CROATIA president Mr. Hrvoje KISASONDI announce the "Brod Open" international tournament on October 6th.
The disciplines are Semi contact, light contact, full contact and lowkick. The full invitation is here.
For details like Hotel booking or any other further requests contact the organiser Mr. Tomislav DACOVIC,
mail mobile: + 385 91 546 3310.