Posted by WKF AUSTRIA Verbandsbüro on April 18th, 2013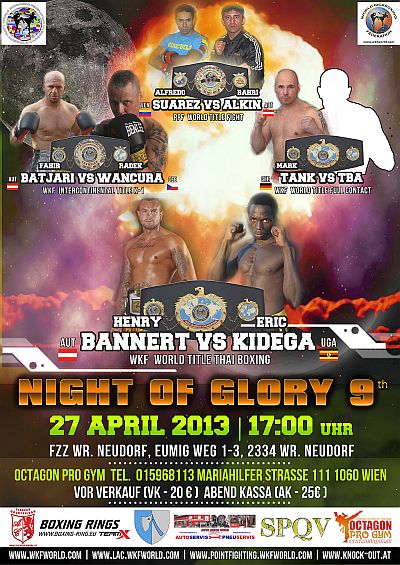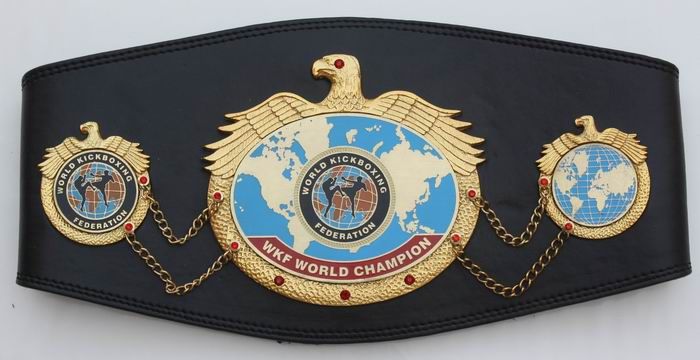 Latest News:
due to strong advance are only a few tickets and the last 3 VIP tables have.

At the 27. April place in Wiener Neudorf another gala knock-out promotion instead of.
Here, in addition to 2 Women's struggles also four (!) real championships held. While other promoters often sell hand-picked "title fights" of insignificant puppet associations as real fights, We only true champions come out of the World Ranking in the ring. That makes all the difference.
Alfredo Suarez / VEN is against the Bregenz Alkan BAHRI the first fight in a high class PPF world title contest in Austria.
These fights Henry BANNERT against the reigning African champion from Kampala Eric KIDEGA to the world title in Thai boxing.
Timo HERZBERG vom Team Shihan Geert LEMMENS fights for the first time in Vienna. This is about the World Cup title in full contact – 81,40 Kg against the African Champion Isaac Duko COMMEY aus Accra.
Fahir BATJARI meets the very strong Czech Radek WANCURA, who has already won some great titles over the course of his long career.
Tickets for this international event is already in the Octagon pro Gym from 20 Euro, the last VIP tables are also still available.
Since the next sold-out event, Please ensure timely Tickets.
LATEST NEWS
The next knock.out promotion Gala in Wr. Neudorf is already on the 28. September planted. This time, the Balkans comes to visit !
Posted in General | Comments Off