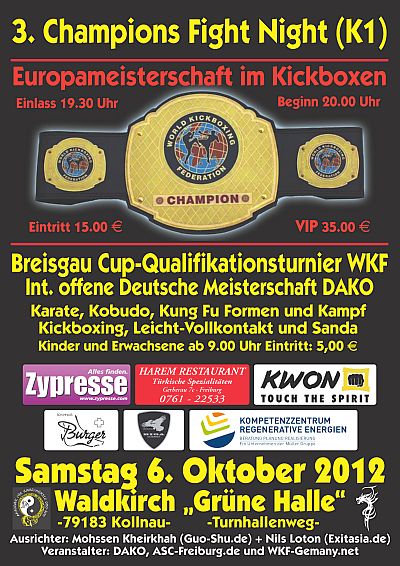 WKF GERMANY announce the "BREISGAU CUP" in Waldkirch – Kollnau , close to the City Freiburg.
The invitation is here !
This international tournament is a qualification contest for the Germany national team for the WKF European Championships 2013 in Lviv, Ukraine.
All teams could compete in Karate, forms, semi contact, light contact, full contact and in newcomer K-1 division.
For any further requests contact WKF GERMANY by mail, please.