السلام عليكم ورحمة الله وبركاته

أتقدم بخاص شكري وحبي وتقديري إلي جميع الساده زوار الموقع

وأتمني لأمتي العربيه ومنطقة الشرق الأوسط ومصر

الأمن والسلام الدائمين

وأن يسود المنطقه كل الحب والتآخي

مع خالص تحياتي

محمد دسوقي

رئيس الإتحادين

wkf& MMA

في المنطقه العربيه والشرق الأوسط

والمشرف العام علي قارتي آسيا وأفريقيا

أتقدم بخالص الشكر

إلي السيد الدكتور/ أحمد صيام

المتحدث الرسمي والمنسق العام للمناطق

WKF Egypt

The strongest and best championships in Egypt were completed in 2018
Excellent success for Egyptians
Thank you to all those

الساده الأشقاء في جمهورية مصر العربيه

شرف لي تواجدكم معنا في الموقع الرسمي للإتحاد العالمي للكيك بوكسينج كأعضاء دائمين معنا

وهذا الرابط يوجد به جميع الأعضاء

مع خالص تحياتي وتمنياتي بالتقدم دائما




Exitoso evento en Mendoza Argentina con gran convocatoria, mas de 80 peleas entre las modalidades de Low Kick, Kick Light y Sanda.

El evento se realizo en conjunto con la Asociación Mendocina de Kickboxing, WKF presidida por Carlos Suarez y GKBO dirigida por el Maestro Claudio Badenas, quien es el actual Director de relaciones institucionales de WKF para Centroamérica.

Este evento fue el primero que otorgo puntaje doble para clasificar para el mundial de Egipto.

Se presentaron competidores de 5 provincias argentinas mostrando gran nivel y quedando los primeros clasificados para las eliminatorias del mundial.

De esta manera América inicia el camino rumbo a Egipto 2020 donde se presentaran gran cantidad de competidores!!

Successful event in Mendoza Argentina with great call, more than 80 fights between the modalities of Low Kick, Kick Light and Sanda.

The event was held in conjunction with the Mendoza Kickboxing Association, WKF chaired by Carlos Suarez and GKBO led by Maestro Claudio Badenas, who is the current Director of institutional relations of WKF for Central America.

This event was the first to give double points to qualify for the World Cup in Egypt.

Competitors from 5 Argentine provinces showed great level and were the first classified for the World Cup qualifiers.

In this way America starts the road to Egypt 2020 where many competitors will be presented !!

رئيسنا في مصر ومنظم لكأس العالم المقبل 2020

Mr. Mohamed Dessouki participated in many tournaments, also in Europe like "Austrian Open" 2016 in Vienna and others. By the last World Championships in Argentina, Egypt was best African country with 4 bronze medals.

He promoted Egypt Championship for Children and Youth 2016.

Further more he worked as Media consultant for the young Egyptian Prime channel and Egyptian youth channel.

Later he attended several courses in the arbitration of international public universities in Egypt and got many of the international commercial arbitration also from the universities of Egypt.

He is our WKF middle east director and IRC member (International rules committee) and supervisor on the African continent.


LATEST NEWS:

many countries in Middle east and Africa want to participate in Egypt by the upcoming

إذا كنت ترغب في تمثيل بلدك ، فاتصل بمحمد دسوقي

بطولة العالم في القاهرة ، مصر في أكتوبر 2020

All African Champions, teams, male and females are Welcome in Cairo 2020 to challenge the World – And to represent Africa !!!

All African and Arabic fighters and Champions in Kickboxing amateur and profi, MMA, pro point fighting are invited to contact Mr. Dessouki at any time.

Read more on WKF AFRICA continental web site !

يتقدم الإتحاد العالمي للكيك بوكسينج بالمنطقة العربيه والشرق الأوسط بخالص التهاني

للسيد المستشار / إسماعيل الأنصاري

وذلك لتوليه منصب مستشار الهيئه العاليا في المنطقه العربيه

متمنيين لسيادته التقدم الدائم والنجاح المستمر

head office confirm the next international middle east event in amazing Egypt.

Here is the announcement of our high respected WKF Middle East president Mr. Mohamed DESSOUKI.

Very important and very urgent to all brothers in : Egypt, Turkey, Morocco, Lebanon, Iraq, Tunisia, Algeria, Palestine, United Arab Emirates,
Sudan, Nigeria, Uganda, Ethiopia and in all countries of the Arab region and the Middle East.

Greetings to all,

Thank God we have become the top of the world in all games (self-defense ) It is time to bring more success and sport !

And therefore decide to make qualifying for national teams MMA:

In the following weight categories:
Bantamweight – 61 kg / 135 lbs
Feather weight – 66 kg / 145 lbs
Light weight -70 kg / 155 lbs
Welter weight – 77 kg / 170 lbs
Middle weight – 84 kg / 185 lbs
Lightweight heavyweight – 93 kg / 265 lbs
Heavy weight + 93 kg / +265 lbs

To register your Champions, please contact Mr. Dessouki by mail, so we can register !

هام جدا جدا وعاجل


الساده الأشقاء في
مصر
تركيا
المغرب
لبنان
العراق
تونس
الجزائر
فلسطين
الإمارات
السودان
نيجيريا
أوغندا
أثيوبيا
وجميع دول المنطقه العربيه والشرق الأوسط
تحياتي للجميع
الحمد لله أننا أصبحنا علي قمة العالم في جميع الألعاب
وحان الوقت للحصول علي مقابل من جزء من العمل الجاد والإرهاق المستمر خلال الأعوام الماضيه
لذا
تقرر أن تجعل التصفيات للمنخبات الوطنيه MMA
في الأوزان
بانتامويت -61 كغم / 135 رطلا
وزن الريشة -66 كجم / 145 رطلا
خفيفة الوزن -70 كغ / 155 رطلا
وزن خفيف -77 كغ / 170 رطلا
متوسط الوزن -84 كغ / 185 رطلا
خفيفة الوزن الثقيل -93 كغ / 265 رطلا
الوزن الثقيل +93 كغ / +265 رطلا
وذلك لنتمكن من التصفيات النهائيه بين الدول في موعد أقصاه 60 يوم من تاريخه
لنتمكن من التسجيل

بكل الرحب

إعتماد الحدث المحلي في مصر مدينة طنطا بمحافظة الغربيه والتي تبعد 90 كيلو عن العاصمه القاهره

يعد هذا هو الحدث الأول بعد إنتخاب المكتب التنفيذي في مصر برئاسة السيد / أحمد إبراهيم

نتمني لمصر المزيد من التقدم والرقي

العائله التي يؤول لها الحب وليس العكس

الحب يذهب بنفسه للعائله الكبيره بحبهم لبعضهم

رؤساءإتحادات العالم يقدمون إحترامهم إلي الدكتور / أحمد صيام

بكل الحب والإحترام أهدي المكتب التنفيذي العالمي

وإلي السيد الرئيس العالمي / فريدز إكسنبرجر

كل معاني الإحترام وأشكرهم جميعا علي هذه الثقه ومنحي

المستشار الفني للقواعد العالميه

وحصولي علي جرين كارت العالم والدرع الذهبي للعالم

WKF AFRICA head office report:

WKF EGYPT president and WKF middle east director Mr. Mohamed DESSOUKI organize with huge success for the first time in the Middle East area, an International MMA Referee Seminar with UFC Referee Mr Grant Waterman from 6 to 8 November in magnificent Cairo.

The seminar been held in the hall of Meridian Pyramid Hotel in Cairo and Grant Waterman with the experience of referring more than 6.000 fights.

He teach Refereeing Duties, Positioning, Rules Breakdown, Stopping a fight analysis, Scoring system and takes exams and graduated the first ever officially Egyptian referees and judges.

British Grant Waterman referee seminars been organized by CEO WKF GREECE Mr George Pergialis in Athens & Thessaloniki Greece November 3rd and in Cairo Egypt November 6th.

12. November 2017

continental office and WKF middle east director Mr. Mohamed DESSOUKI confirm our new leadership in Tunisia.

Mr. Bouzid MOSBAHI is the Muay Thai official in Tunisia. He was previously a member of the Tunisian Confederation for several years. He is an excellent category instructor in all combat games.

Soon we will have in spring 2018 our next international event in Tunisia.

The new web site is here, if you want to contact Mr. Mosbahi send just a mail.

12. November 2017

WKF EGYPT president and WKF middle east director Mr. Mohamed DESSOUKI announce:

International MMA Referee and Public Speaker & Combat Sports Ring Announcer Mr Grant Waterman will give several seminars in Egypt and Cairo in cooperation with WKF Middle East and Egypt from 6th to 9th November after the invitation of WKF director Mr Mohamed Dessouki.

British Grant Waterman is working with the worlds elite MMA organizations, including the UFC (worldwide), WFC (Slovenia, Bulgaria and Serbia), Legend (Russia), Abu Dhabi Warriors (Abu Dhabi), Superior Challenge (Sweden)

Mr. Mohamed Dessouki is looking to push in Egypt MMA forward in these areas of MMA Unified Rules and Judging Seminar with top referee Grant Waterman.

The seminars include :

Refereeing Duties /Positioning / Rules Breakdown / Stopping a fight analysis / Scoring system

CONTACT : Mohamed Dessouki , mail, phone ‎+20 1004148647

WKF head office in Vienna, Austria, confirm the various important meetings with our WKF middle east director Mr. Mohamed DESSOUKI and more WKF middle east officials in Cairo.

Purpose of the various meetings with high international WKF board members is the fast growing of WKF in last two Years.

So many new events are coming up, so many new managers and promoters World wide want to be "part of our WKF game".

On the African continent we are in final negotiation with Tanzania and Zambia as new members in WKF AFRICA continental federation.

And most important topic on the agenda is the upcoming World Championship 2018 in Buenos Aires in November.

Many of our African member countries are high interested to participate with their best male/female Champions and to represent their country proudly in such huge and important World Championships.

Challenge the best fighters in the World ! The organizer expect more than 1.500 fighters form more than 50 countries.

And also the international meeting in CairoCairo, Egypt

Hello everyone in Egypt again
The ongoing success of World kickboxing Federation
official invitation please download from here

/Glory_2_cairo_invitation.pdf

coming soon




The stunning world event
GLORY 2
IN EGYPT
WELCOME IN EGYPT MIDDLE EAST

WKF AFRICA head office confirm !

Our WKF MIDDLE EAST director Mr. Mohamed DESSOUKI was invited for a huge seminar of our WKF GREECE president Mr. Georg PERGIALIS.

More than 500 (!) members of WKF in Tunisia attend the seminar.

Beside the seminar was an important meeting with the ministry of sport in Tunisia, and WKF got official recognition.

We have now two experts on the top.

Mr. Mounir TWATI is our president for K-1 and MMA and Mr. Bouzid MOSBAHI is our president for Muay Thai. First TOP event with WKF sanction is scheduled a national title very soon and more a World title fight on a high class international event in December.

Soon we know more about …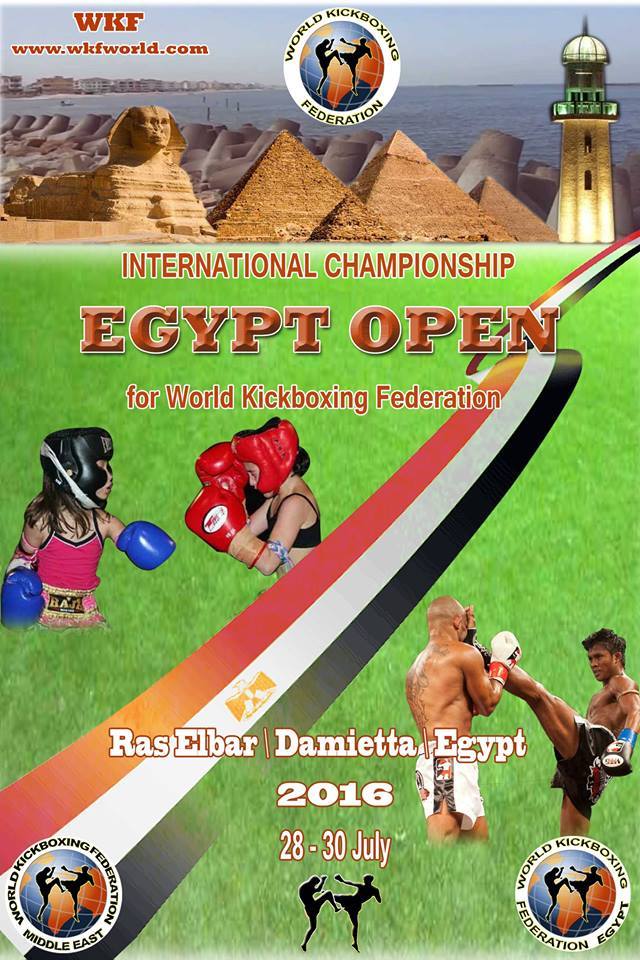 president Mr. Mohamed DESSOUKI announce next great event.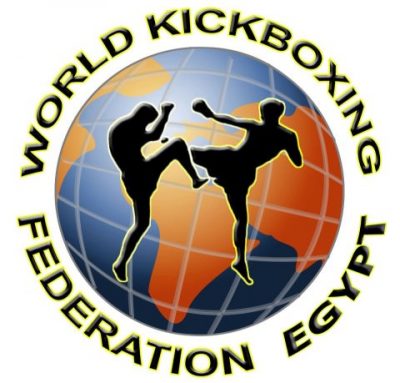 Damiette is the amazing City for the famous "Eypt Open 2017" tournamnet.
Excellent host, friendly people, souk for shopping, culture and typical arabic food makes this tournament so amazing.
Date is July 28th – 30th , open for all our 127 WKF member countries.
Connect Holliday and international high class tournamnet.
Let´s meet in Egypt !
For full information, Hotel booking, airport transfer and more contact Mr. Dessouki by mail.
Also you can Download full invitation from here /International_Championships_Egypt_Open_2016.pdf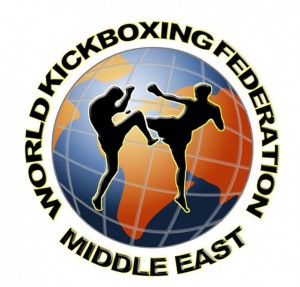 WKF middle east director Mr. Mohamed DESSOUKI was the chairman and more than 75 (!) interested officials and male/female fighters attended the various seminars. Many male/female champions attended the seminar with following DAN gradings.
Mr. Chabali is our new appointed WKF AFRICA continental MMA director and he will contact ASAP all our 27 WKF AFRICA member country presidents to organise MMA and to move forward, hand in hand with all other African experts. Mr. Chebali speaks perfect French and English and of course Arabic language as well.
If you want to contact Mr. Chebali for WKF MMA requests send him your E-mail, please. More photos already here in our gallery.